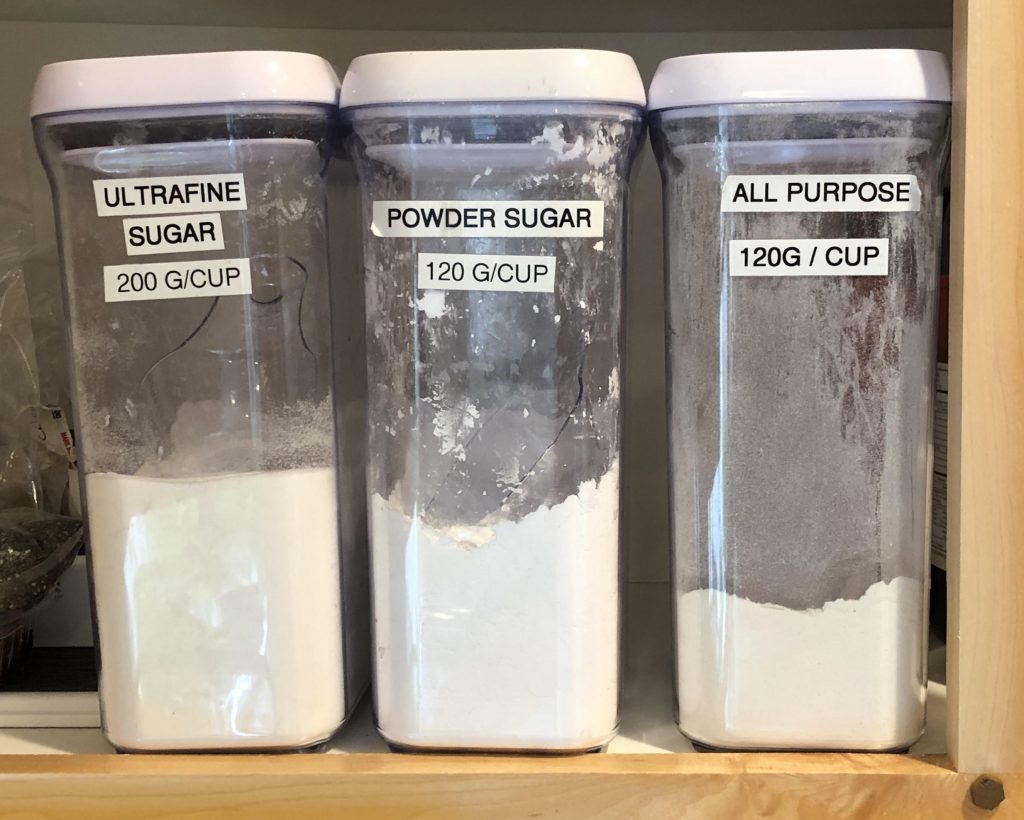 When I'm not working with SaaS CEOs to scale their revenues, I enjoy baking. As I learned more about baking, I realized how applicable it is to scaling revenues.
If you look at a baking recipe, you can immediately tell if the recipe is written for an amateur baker versus a professional.
There are three distinct differences.
The first telltale sign is the units of measurement. Here in the United States, we use the imperial system of measurement — pounds/ounces, quarts/pints/cups. However, professional bakers in the United States (and all around the world) all use the metric system.
They do so because the metric system is based on units of ten, 100, and 1,000. In contrast, the imperial system of measurement is wildly inconsistent.
If you want to know 52% of one kilogram (1,000 grams), that's 520 grams. No calculator needed.
If you want to know 52% of one pound, that's… hold on… let me find a calculator (16 ounces x 0.52)… it's 8.32 ounces.
The intentional use of the metric system makes it easier to replicate the recipe in various batch sizes.
Second, you'll notice that recipes for amateurs use volume to measure ingredients — two cups of flour, one cup of sugar.
Recipes for professional bakers don't use volume. They use weight instead — 240 grams of flour, 200 grams of sugar.
They do this because the measurements are more precise across different bakers.
For example, the weight of one cup of flour varies based on who is doing the measuring.
Imagine one person lightly pouring flour into a measuring cup. Then imagine a different person taking a measuring cup and using it to scoop up a cup of flour, pressing the cup against the side of the flour container. This compresses the flour in the measuring cup.
It turns out that when you weigh the contents of these two "cups" of flour, they have different weights.
In order to produce consistent results across different bakers, professional recipes use weight instead of volume. It's more precise, which makes the recipe more repeatable.
Finally, amateur recipes are sized for a particular quantity of finished goods — one loaf of bread, a dozen cookies, etc.
Here's a typical bread recipe for an amateur baker:
5 cups flour
1 1/2 cups water
1 tablespoon salt
2 1/4 teaspoons yeast
A recipe for a professional is listed as ratios to make it easy to scale the recipe up or down based on the quantity of baked goods you want.
Here's an example of a typical bread recipe for professionals:
1,000 grams flour (100%)
700 grams water (70%)
25 grams salt (2.5%)
5 grams yeast (0.5%)
If you want to make a half batch or a triple batch, notice how much easier it is to do the math with the professional recipe. This is done intentionally.
Now, why am I telling you this?
How do you run your sales organization? Do you have a sales playbook? Are best practices documented and well defined? Do two different salespeople using the same sales playbook produce the same level of sales? If not, why not?
Does your sales process scale well? If you double the sales headcount, do you predictably double your annual contract value? If not, your sales processes don't scale.
What about lead generation? Can you double your demand generation budget and double the number of leads without sacrificing quality? If not, your marketing processes do not scale.
What about customer success? Can you double the number of customers you onboard this month and reliably double the number of happy customers next month? If not, your customer success processes do not scale.
If you want to scale your company, you have to think in terms of scaling in everything your company does.
Don't just get things done.
Get things done in a way that's systematic, repeatable, and thus scalable.
In other words, think like a professional baker.
If you enjoyed this article, I recommend joining my email newsletter. You'll be notified when I publish other articles and helpful guides for improving your SaaS business. Submit the form below to sign up. Also, use the email icon below to share this article with someone else who might find it useful.
If you're the founder and CEO of a SaaS company looking for help in developing a distribution channel strategy, please Click Here for more info.
Yes, I want to receive free articles on
How to Scale and Grow a SaaS Business